As many of you know, Ben and I were recently married on the Big Island of Hawaii and we had a PERFECT day!  It was a ton of work, which is probably my own fault because I waited until about April to start thinking about the planning.
We started by individually making a list of the top 5 things that were most important to us.  Ben's list was Photography, Videography, Location, Food & Rings; my list was Dress, Location, Family, Rings & Photography.  We combined our lists and prioritized the most important items.  Anything that wasn't on this list would be eliminated if there were budgetary constraints.
The first step in the planning process was to tell our families that the wedding was going to be in Hawaii, in our favourite place on earth: Waipio Valley.  We had a long engagement, 2 years and 4 days, to give everyone plenty of time to save up money for the trip; Hawaii, after all, isn't a small trip.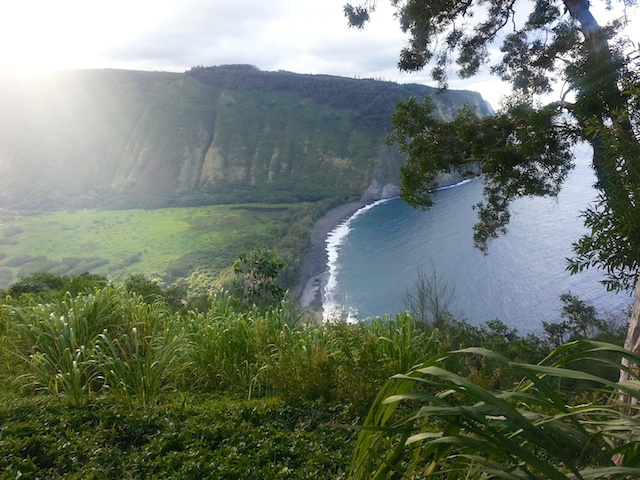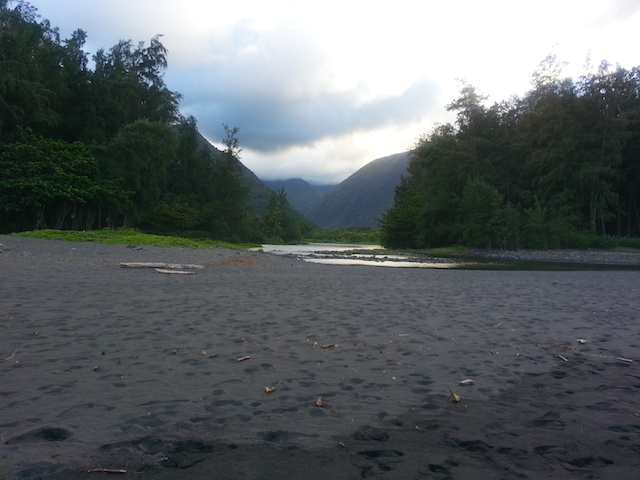 I asked Ben to be in charge of finding the photographer, as he is an amateur photographer and is more picky about what he was looking for.  When he found James Rubio, we both knew immediately that he was the right photographer for us, as his style is very similar to Ben's.  While we haven't seen the photos yet, I am certain that James was the right decision for us.  He brought a second shooter, didn't make us feel uncomfortable and didn't force us into weird posy positions.  I am certain the entire thing will be very editorial, which is what we wanted.  Obviously, I'll share photos once they are available!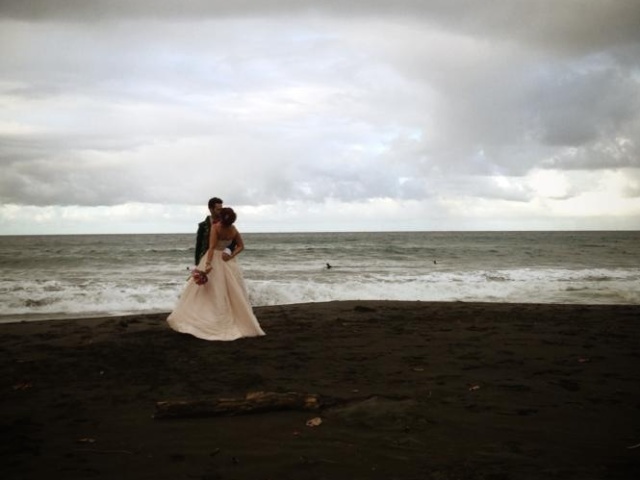 I started with my dress about 15 months before the wedding, but that is a whole long other story which you can read about in a separate blog post.
As we talked about what we wanted from our wedding, we knew we wanted it to be exceptionally intimate.  One of the things that stood out to me was that I didn't want some stranger performing our ceremony; I wanted someone that knew us and we knew to perform the ceremony.  One day I was having my regular lunch with her, and it slapped me across the face – I wanted Kristan to perform the ceremony.  I didn't ask her on the spot, because I wanted to talk to Ben about it before just making the decision.  It turns out that he also thought this was a fantastic idea, so we had her and her husband, also a Ben, over for dinner one night.  I am certain that when we first started asking her, she thought we were asking her husband to be one of the groomsmen (hindsight, we probably should have – he's a stellar dude), but then realized that we were asking her to officiate.  I cried, she cried, but most importantly she said yes!  And then we celebrated that night.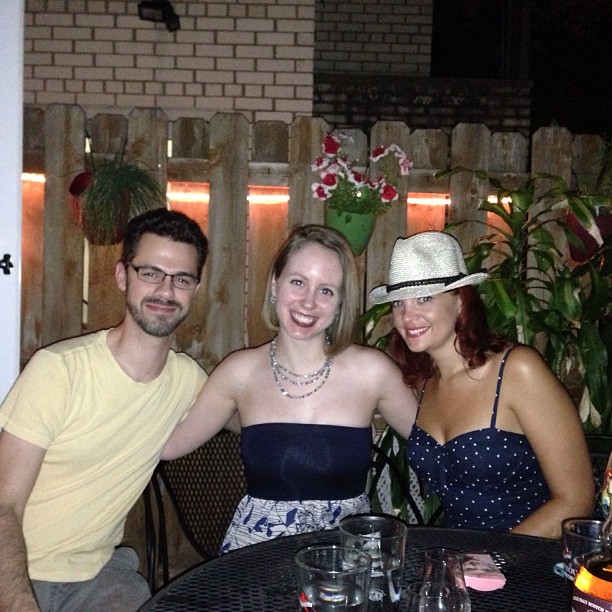 I'd already done all of the research and knew it was easy to become a licensed officiant in Hawaii:
Become ordained at http://www.theamm.org/perform-marriage/hawaii

Apply for a license to perform marriage ceremonies in Hawaii at 

https://emrs.ehawaii.gov/emrs/public/registration.html
Then I began working on where we would stay and have the reception/dinner/party.  The last time we'd visited the island (February 2011), we stayed at the Palms Cliff House Inn.  I considered this briefly, as their Lanai is beautiful, but decided I wanted to be closer to the valley.  I turned to www.VRBO.com, and found this beautiful gem of a house overlooking the valley.  I was in love!  I estimated the cost, sent an email to our families and bridal party and got everyone on-board for sharing this house.  Then I contacted the owner and as soon as I said wedding, she killed my dreams.  Because we were a wedding party, no matter if we were hosting the wedding there or not, she would not consider having us stay in her home.  Dreams dashed, devastation set it – I mean, I was planning to trash the dress that I didn't even own yet on the waterslide.  I was going to host my dinner on the lawn overlooking the ceremony location.  After this, I just quit working on the wedding for a while.  It  seems really dumb, but my heart was set on this place and I could not move forward until I got over it.
Finally, about 3 months later, I was able to get over my devastation and start looking again.  This probably happened when I woke up one morning and realized the wedding was 6 months away and I had done no planning and had no dress.  I went back to www.VRBO.com and started looking again.  I found this one in Kamuela near the Kohala Coast (currently not listed on VRBO), which seemed like it would be perfect!  I got back in contact with everyone, sending them a new link and proceeded.  I was back in wedding planning mode, but actually had no idea what to do.  I had previously considered hiring a planner, but am actually kind of a control freak and definitely more of a DIY girl.  I just had to figure it out, so I went back to that list we'd made.
Location: check.
Photography: check.
Family: sort of check. Or as checked as we were going to get.
I was still dress shopping with no luck.
Next I took on Videography and Music.  We're getting married in Hawaii, right?  Naturally, I wanted a Ukelele player and a Pu (conch) blower for the ceremony and the reception/dinner/party.  I wasn't sure where to start, so Ben emailed the photographer for some referrals.  As I listened to Lito Arkangel's music, I decided he was the right Ukelele player to reach out to.  We definitely had a few hiccups along the way; I definitely considered not moving forward with him, but in the end he was perfect.  He learned 3 of the 5 songs that I requested and played them beautifully at my ceremony and reception/dinner/party.  He sang beautifully, he kept my guests entertained, he played games, he gave away CDs, he brought a hula dancer, and best of all, he also blew the Pu (conch) for the ceremony.
The videographer (Techy3 Studio Production) was also a referral from the photographer.  He sent me a series of videos and a questionnaire to ensure that we were going to be a good fit for one another.  He wanted to be sure that I liked his style and that he liked us and felt that he could capture what we wanted.  He showed up with 2 additional shooters and a bunch of gear, and again made everyone feel very comfortable.  If you were too aware of his presence, he would disappear and you'd see him hiding around a corner to get the footage.  I loved it!  It will take 5 to 7 months to have our video, but you better believe that I am counting down the days!
Videographer: check.
Next up, I started working on food.  I contacted several caterers, because I knew exactly what I wanted: a degustation of Hawaiian Cuisine.  For the majority of our guests, it was their first time in Hawaii and may be the only time they ever go.  I wanted them to leave feeling like they'd tasted all of Hawaii.  Several caterers were unwilling to consider working with me because I wanted a degustation; there was one that I found that I really liked, but she wanted me to choose from a huge list of menu options.  I actually wanted this step to be really easy for me, and told Geana this when I contacted Aloha Mondays.  She completely understood what I wanted and designed a beautiful menu.  I literally made ZERO changes to it, when I received it.  I just got excited to eat:
Spiny Lobster Carpaccio with Chili Pepper Oil and Green Papaya Salad / Kamuela Heirloom Tomato Carpaccio

Hearts of Palm Salad with Candied Yuzu and Seasonal Citrus Vinaigrette

Pepeekeo Watercress & Oshiro Tofu Salad

Hawaiian Style Ahi Poke on Housemade Ulu Chip / Hamakua Mushroom Poke

Tropical Fruit Terrine

Sake Nigiri with Lomilomi Tomato / Avocado Nigiri

Hawaiian Salt Braised Pork on Steamed Luau Leaf with Waipio Poi Drizzle / Kombocha Squash

Uala Gnnochi with Roasted Coconut & Crumbled Big Island Goat Cheese

Portugese Bean Soup in Mini Sweet Bread Roll

Wailea Farms Australian Lime Spritzer

Kulana Tenderloin Beef Tataki with Kimchi Slaw / Tataki Tofu

Likikoi Cheesecake with a Mango Drizzle
As Geana and her staff served the dinner, every course was better than the last!  James photographed all of the courses, so photos to come.
From the start, Geana also knew that we wanted wine pairings with dinner; this is another thing that she took care of on my behalf.  She partnered with Randy at Grapes to pair a wine with every other course in the menu.  The pairings were PERFECT! Geana collected the wine, brought it to the venue and served it with the meal.  Have I mentioned that Aloha Mondays NAILED it?!?
I chose not to tell my guests what to expect from dinner; instead I told them that there would not be appetizers passed during the cocktail hour, but the wait would be worthwhile.  Feedback thus far is that it was the best meal ever!
Geana was very budget conscious on my behalf – she kept the meal and wine, technically not in her control, well within the budget that I'd shared with her.  On top of amazing service and even better food, this locked in my 5 star review of Aloha Mondays; my experience to date had been that as soon as you say "wedding" vendors/suppliers start trying to rip you off as much as possible.
Food: check.
As we researched Hawaiian Wedding Ceremonies, we discovered the lei exchange and decided that we definitely wanted to include this in our ceremony, so I started looking into florists.  Before finding Ainahua Florals, I had gotten far enough down the path with another florist that she'd sent me an invoice with a deposit due date.  I went overseas for work and she went to a conference for a couple of weeks just after receiving this; when i returned from my overseas trip, I put a significant amount of time responding to an email with a ton of details that she'd requested from me while I was away.  Her response was basically, "Thanks for the information, but we are no longer available for your date as someone else has put down a deposit."  WHAT?!?  I have a deposit due date?!  And even if that's not how you work, doesn't professional courtesy give me the first right of refusal?
Never mind, it all worked out perfectly, because I then found Kelsi at Ainahua Florals, who was amazing to work with!  While the previous florist was nearly $1000 over budget, despite being told that flowers were not one of our priorities, Kelsi gave me everything I was looking for at about $750 under the budget that I'd given her.  On top of that, she was constantly sharing other ways that I could save additional money, such as sourcing my own vases.  Along with the lei exchange in the ceremony, I really wanted to purchase leis for all of my guests and bridal party, which Kelsi made possible.  She helped me choose flowers that sat with our color palette perfectly; she customized leis for peoples roles within our wedding and our lives; she let me be a princess and change everything at the last second; she delivered flowers to our hair salon and to our venue at separate times of day without challenge; basically, she and Ainahua Florals were awesome!
Meanwhile, I started looking for barn wood tables and chairs for the reception/dinner/party – I knew I could go all out on these, because I only needed 3 tables and fewer than 30 chairs.  Hawaii Island Events had exactly what I was looking for!  I was very concerned about how to have these delivered and set up on the wedding day, while also trying to do everything else.  Never fear, Hannah's solution was to deliver them the day BEFORE the wedding so that I didn't need to fuss on the wedding day.  Her crew brought them in, set them up exactly as I wanted them and then snuck in quietly the morning after and collected them.  Worked out perfectly!
I knew I wanted to get my hair, make-up and nails done.  About a month out from the wedding, I started getting nervous because I hadn't yet scheduled any of these things.  After a bunch of research, making contact with a couple of places that said they could do it with 1 stylist and we'd have to sit there for 4 hours waiting, we found Hearts & Stars.  Mom told them we needed to be done by noon, so they scheduled us in at 10:00 AM with 2 stylists and a separate make-up artist.  They greeted us with Mimosas and treated us like royalty!  I sent them pictures in advance, which they executed beautifully!  Our only wish was that we would have had our nails done there too – though the nail salon we went to was also fantastic!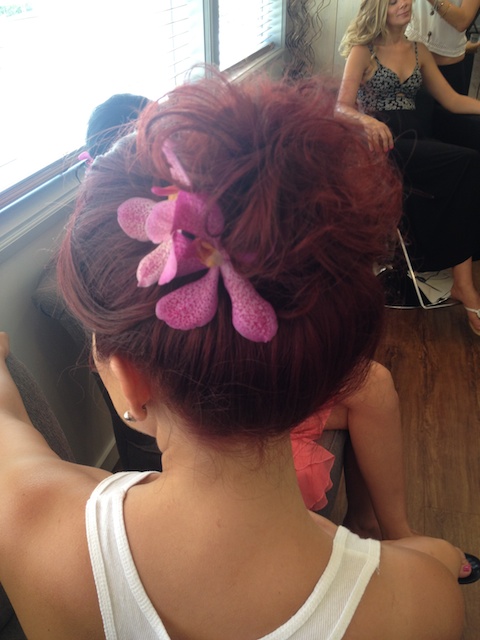 You need a permit to get married on a public beach, and all beaches in Hawaii are public.  Its super easy, but you do need to get set up on their permitting system to apply for a permit (yup, permit to get a permit).  Ben called the Hawaii DNR to confirm this is correct, and it is.  The bride & groom must pull a permit and then provide a copy to each of the vendors on site, because if asked and they do not have it, you will incur a $5000 fine.  Ben and I were the first ones to ever pull a permit for Waipio Valley Beach, but if you do a quick google search you will see that there are definitely weddings down there.  We figured a $20 contribution to the Hawaii DNR was acceptable!
You also must sit for a marriage license in the state of Hawaii with a representative of the Department of Health, but you must first fill out your marriage license application online.  We didn't do this until Monday before the wedding, but it worked out perfectly.  As soon as we completed the online application, they provided us with a list of DOH Representatives on the Island we were marrying on. I gave Iris a call and we had an appointment for Wednesday morning.  Easy!
Everything was perfect!