Well, now that I have all this peanut butter, I need to do something with it.  One of my favorite sweet treats are Peanut Butter Cups.  I didn't want to use chocolate chips because my peanut butter is all natural, so I found this raw chocolate recipe and went to town on Peanut Butter Cups.
Raw Chocolate Carrot Peanut Butter Cups
For the chocolate:
1/4 cup cocoa powder
1/4 cup coconut oil
2 tsp raw honey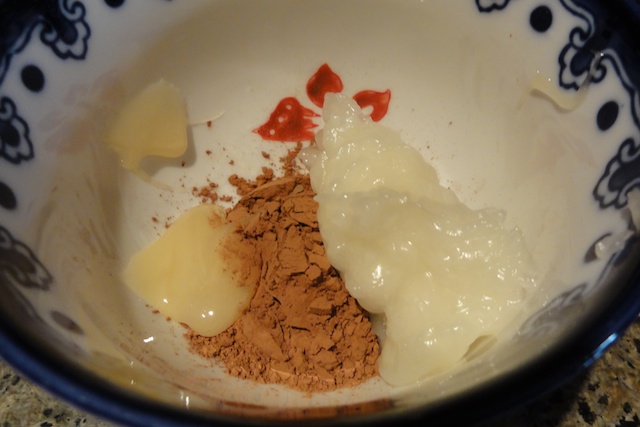 Place all ingredients in a small bowl and mix until smooth and well blended.  Because coconut oil melts easily, do not use a mixer.  You do not want the coconut oil to melt because it will separate from the cocoa powder when setting up.
Place 8 mini cupcake wrappers in a mini muffin pan.  Spray with cooking spray, I like Organic Olive Oil Spray, and then coat bottoms and sides with chocolate.  Place in the freezer for 15ish minutes until set.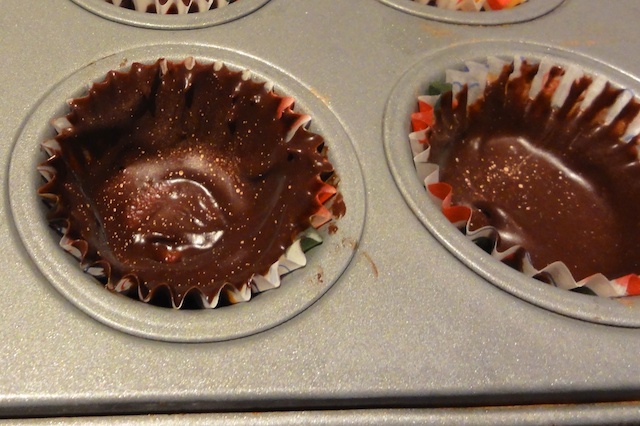 Next, get your carrot peanut butter from earlier and press a dab into each cup.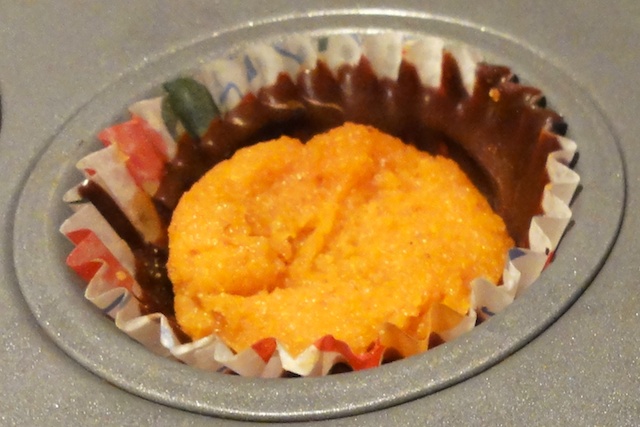 Lastly, top off with a bit more chocolate.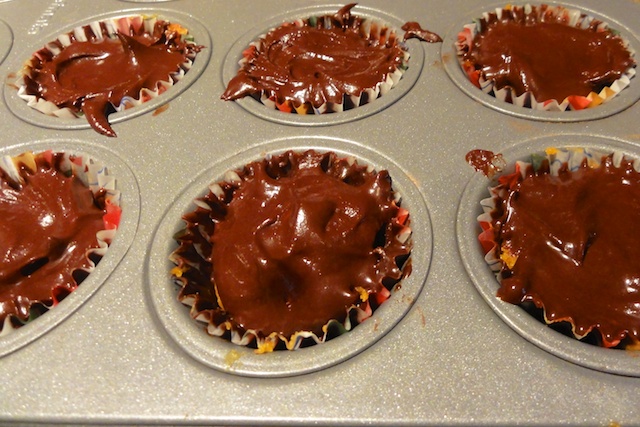 Freeze for 15ish more minutes so the chocolate can set up, then enjoy!
Because the coconut oil makes the chocolate so soft, I recommend storing in the freezer or fridge to prevent melting.  These turned out very rich, more like a truffle than a peanut butter cup, which is good because you can only eat one at a time!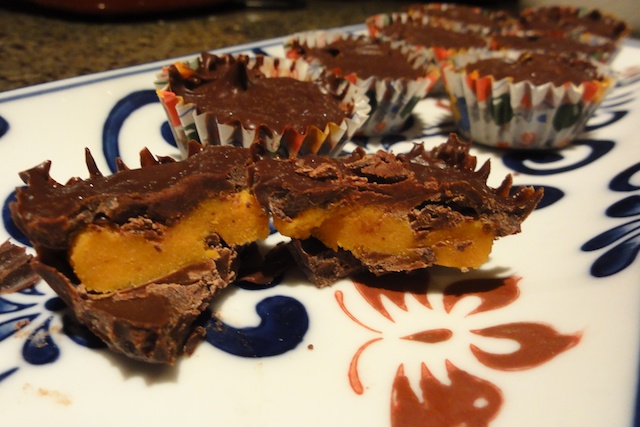 I had a bit of leftover chocolate, so I also made these Mounds Bar Truffles.  I tried to eat a Peanut Butter Cup and a Mounds Bar Truffle at the same time, but I couldn't.  My Mounds Bar Truffle is sitting in the freezer waiting for me to eat it later.
This day as not been good for my weight loss goal, but has fulfilled my urge to create candy.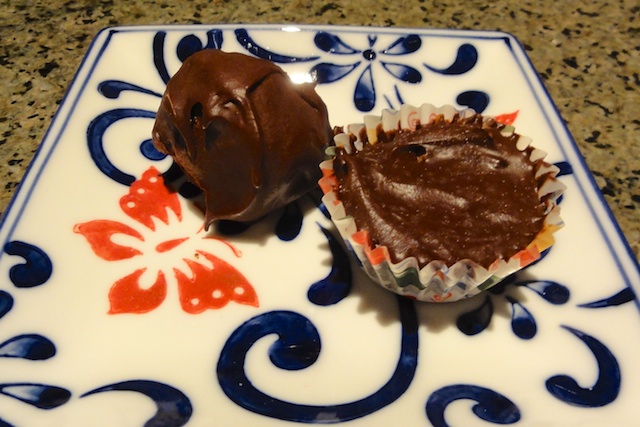 Yum!