I can make pizza crust, mashed potatoes and sushi rice out of cauliflower, why can't I make fettuccine alfredo?  So, I said to my fiancé, "Let's get crazy with cauliflower!!"
I always enjoy a variety of vegetables with my alfredo, so I dug through my refrigerator and found some for roasting and some for steaming.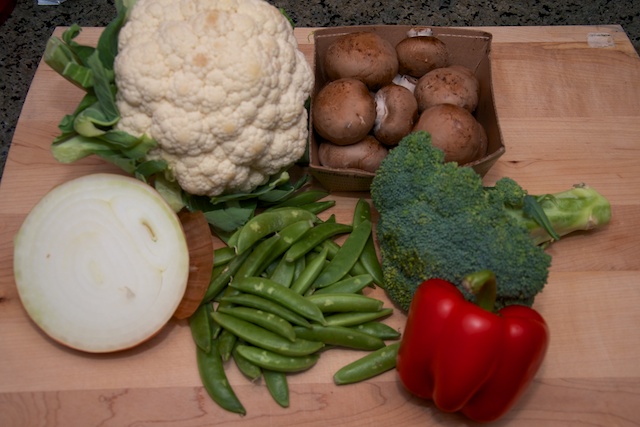 1/2 head cauliflower
1 cup broccoli
1 cup pea pods
8 mushrooms
1 red bell pepper
1/2 medium onion
1/2 cup milk
1/2 tbsp butter
8 oz whole wheat fettucine
parmesan cheese
Begin by preheating the broiler and covering a baking sheet with aluminum foil.  Cut the pepper in half and place face down on the baking sheet; slice the onion and mushrooms and place on baking sheet.  Roast under the broiler until the skin of the pepper blackens.
While the pepper, mushrooms and onions are roasting, cut and clean 1/2 head of cauliflower.  Just cover with water; bring to a rapid boil for 15 minutes.  I intentionally overcooked the cauliflower a bit, to make sure it was very soft.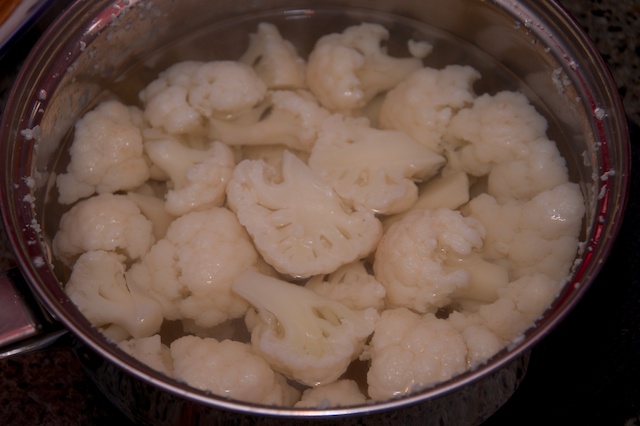 Meanwhile, cut broccoli and pea pods to desired size.  Place in steamer basket and steam for 8 – 10 minutes, until tender.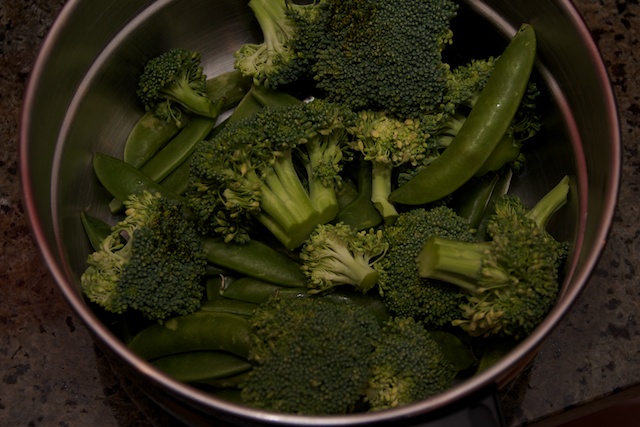 Prepare fettuccine per package directions.  Drain cauliflower, saving 1 cup of starchy water.  Place cauliflower in blender or food processor, I used my ninja.  Add butter and milk; blend until smooth and creamy, adding starchy cauliflower water until desired texture is achieved.  I used approximately 2/3 cup of the water.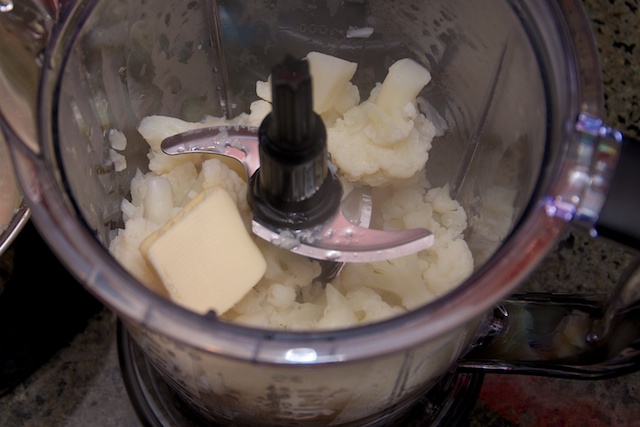 Mix pasta and alfredo sauce.  Serve with parmesan cheese, steamed and roasted vegetables.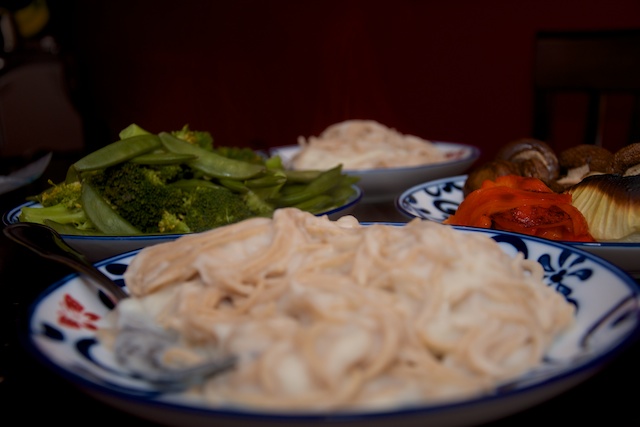 I was surprised by how similar to alfredo sauce this cauliflower sauce truly was!  The texture was spot on and we could hardly taste the cauliflower.  We will definitely be making this again.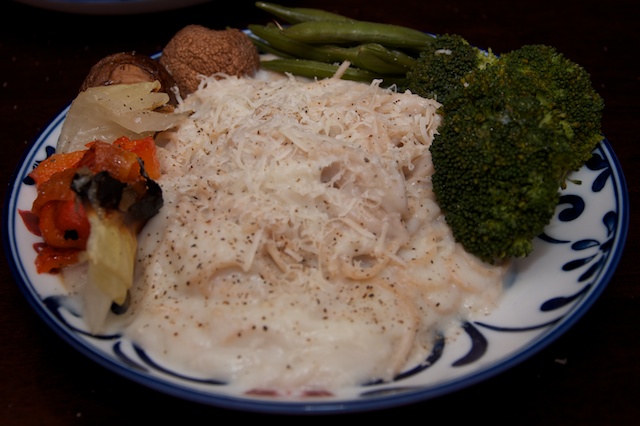 I'm pretty sure "Let's get crazy with cauliflower!" is about to become a theme in this household.