It has been so cold out, that all we want to do is eat hearty meals.  We really do not want, however, the extra layer of padding that goes along with this kind of eating.  Tonight, I made one of our favorites, Risotto, in a healthier for us way.
1/2 butternut squash
1/2 cup wild rice
1 cup chopped onions
1 tbsp minced garlic
2 cups vegetable broth
1/2 tsp tarragon
1/2 tsp black pepper
1 tsp salt
4 laughing cow cheese light wedges
Preheat oven to 400.  Peel and remove seeds from 1/2 of a butternut squash; cut into 1 inch cubes.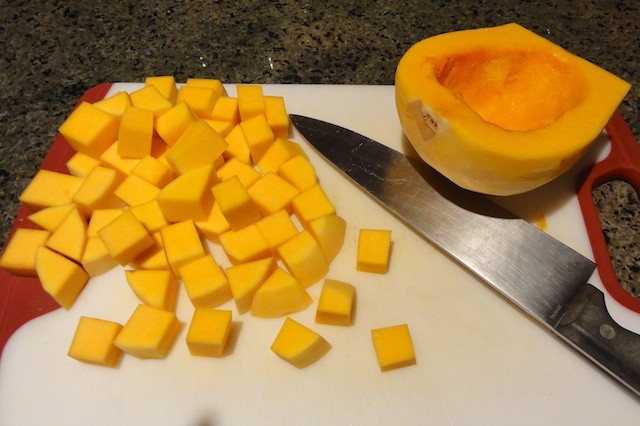 Spread squash in a single layer on baking sheet and roast for 40-ish minutes, until it begins to brown.  I recommend covering the pan in aluminum foil and a small amount of cooking spray to prevent it from sticking.
While squash is roasting, cook wild rice.  You can cook according to package instructions, but I prefer to boil like pasta for 50-ish minutes and then drain off excess water.  This creates a fluffier rice.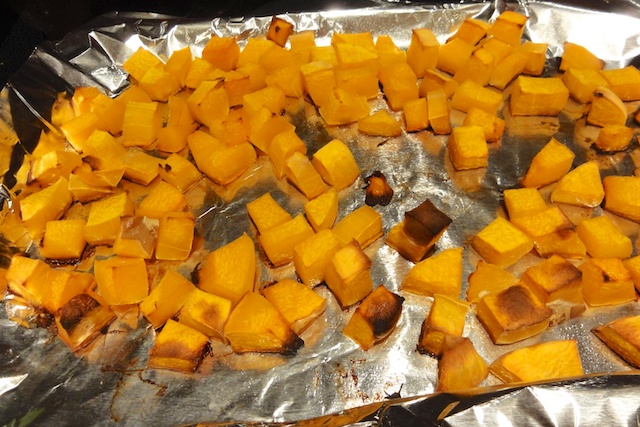 Meanwhile, heat vegetable broth in large skillet to boiling; add chopped onion, garlic, salt, pepper and tarragon.  Boil rapidly for 10 minutes until onion is tender.  Add squash and rice; continue to cook until broth is roughly 50% absorbed/boiled off.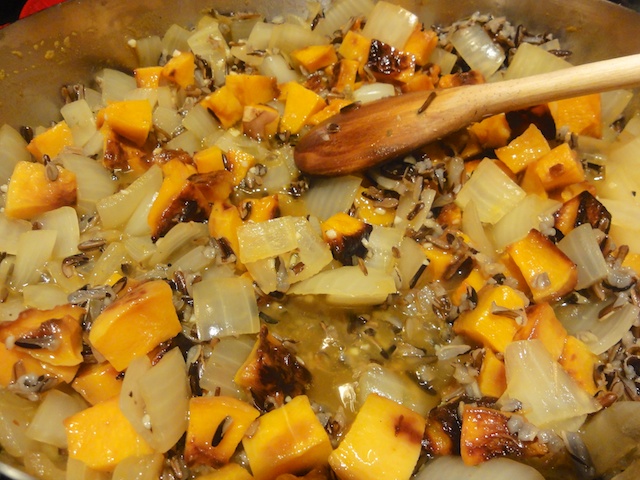 Lastly, add the 4 laughing cow cheese light wedges and cook until melted and well blended.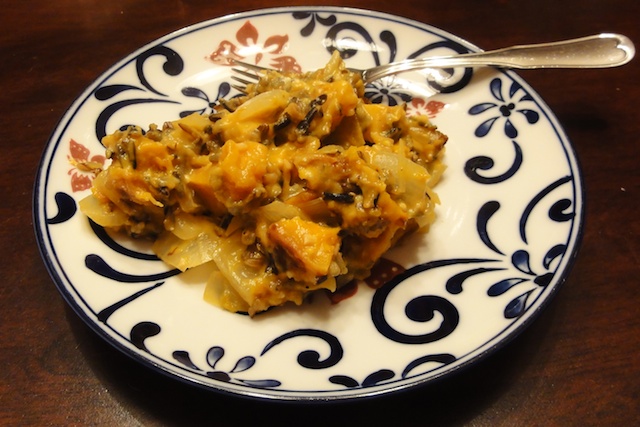 This made 4 delicious servings at only 5 Weight Watchers Plus per serving.  This recipe is fiancé approved!