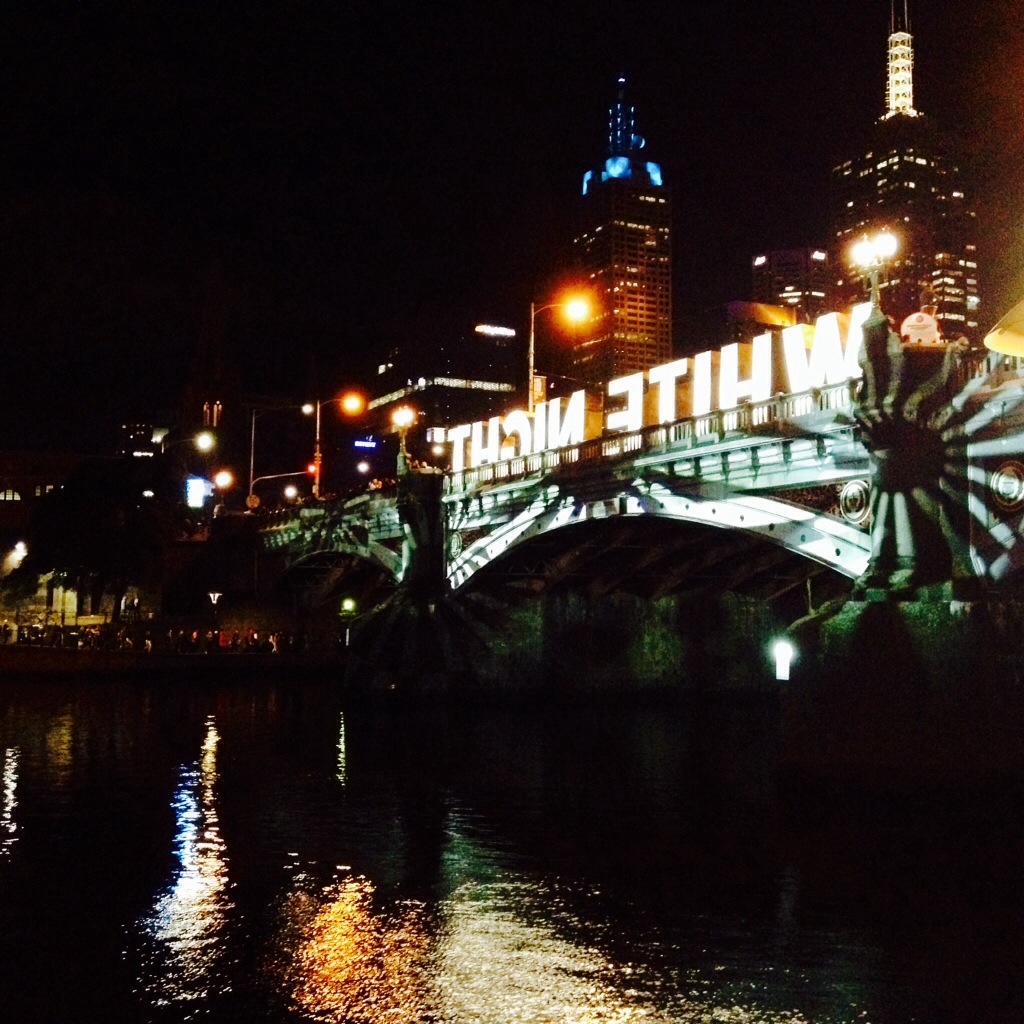 I love art. In fact Ben took me on our first date to an art museum about 98 years ago. I probably knew then that we were 2 peas in a pod. I mean, he took me to an art museum.
So when we started to see all this hype for an all night art party, I was pumped. 7pm to 7am of art in the streets of Melbourne. Throngs of people enjoying a cocktail, some art and each other in the streets all night. I was pumped.
Then we realized that there would be no cocktails in the street. For how anti-public alcohol consumption Melbourne is, you'd think it was a dry city or wanted to be a dry city. I thought maybe there would be an exception for this one art party night. That's alright though, there was still to be art and my favorite people in a Australia.
The first thing we came across was awesome! "Tattooed City" was a video loop projected on the side of The Arts Centre Melbourne.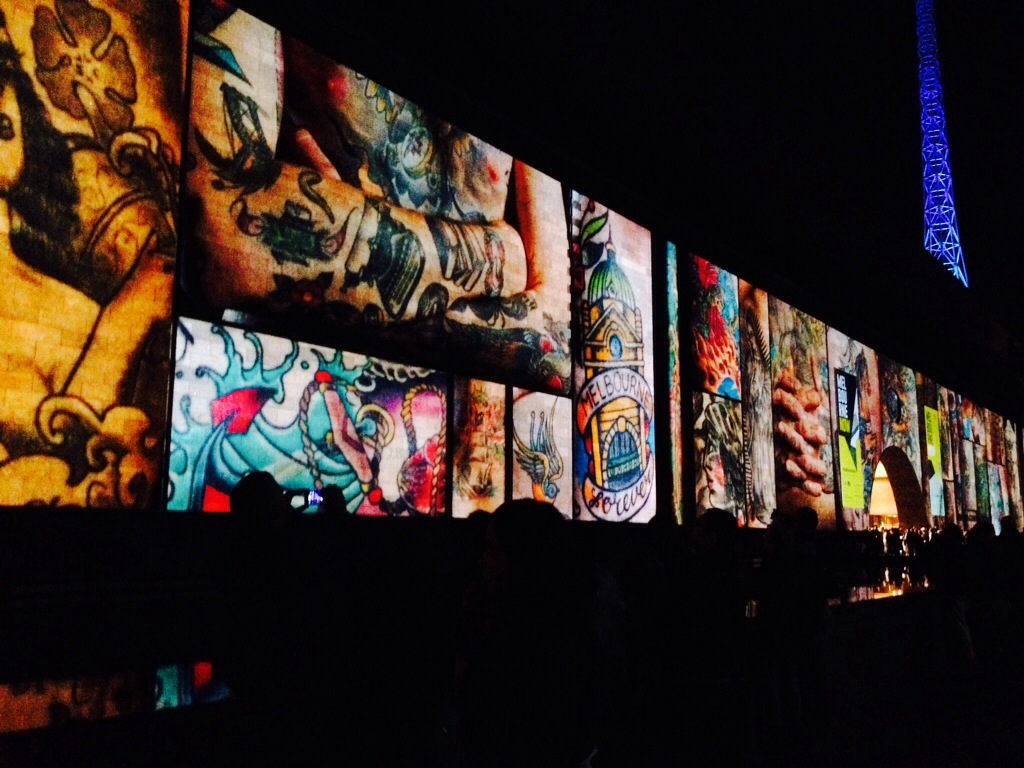 As always, the trees along St Kilda Road were lit up beautifully.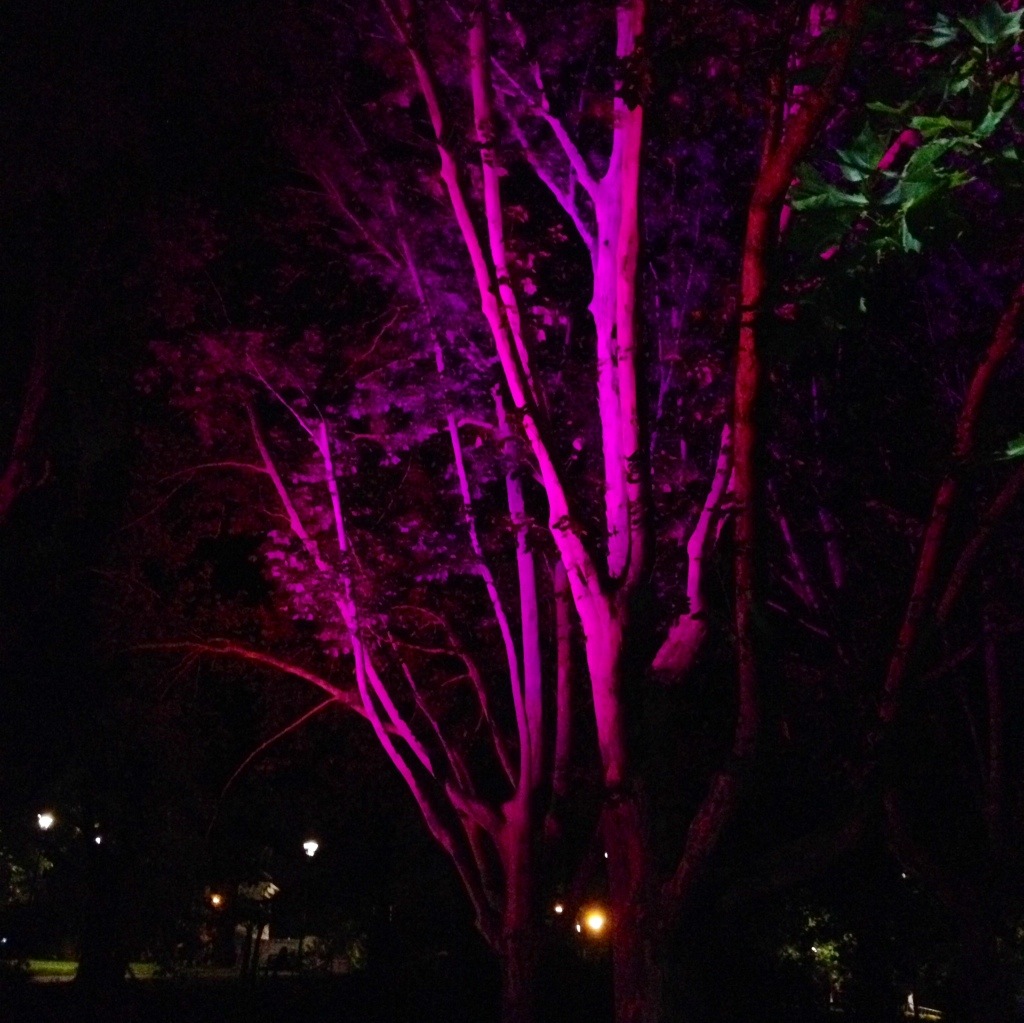 And the view of the city from the center of the ever busy St Kilda Road where you usually can't stand is spectacular!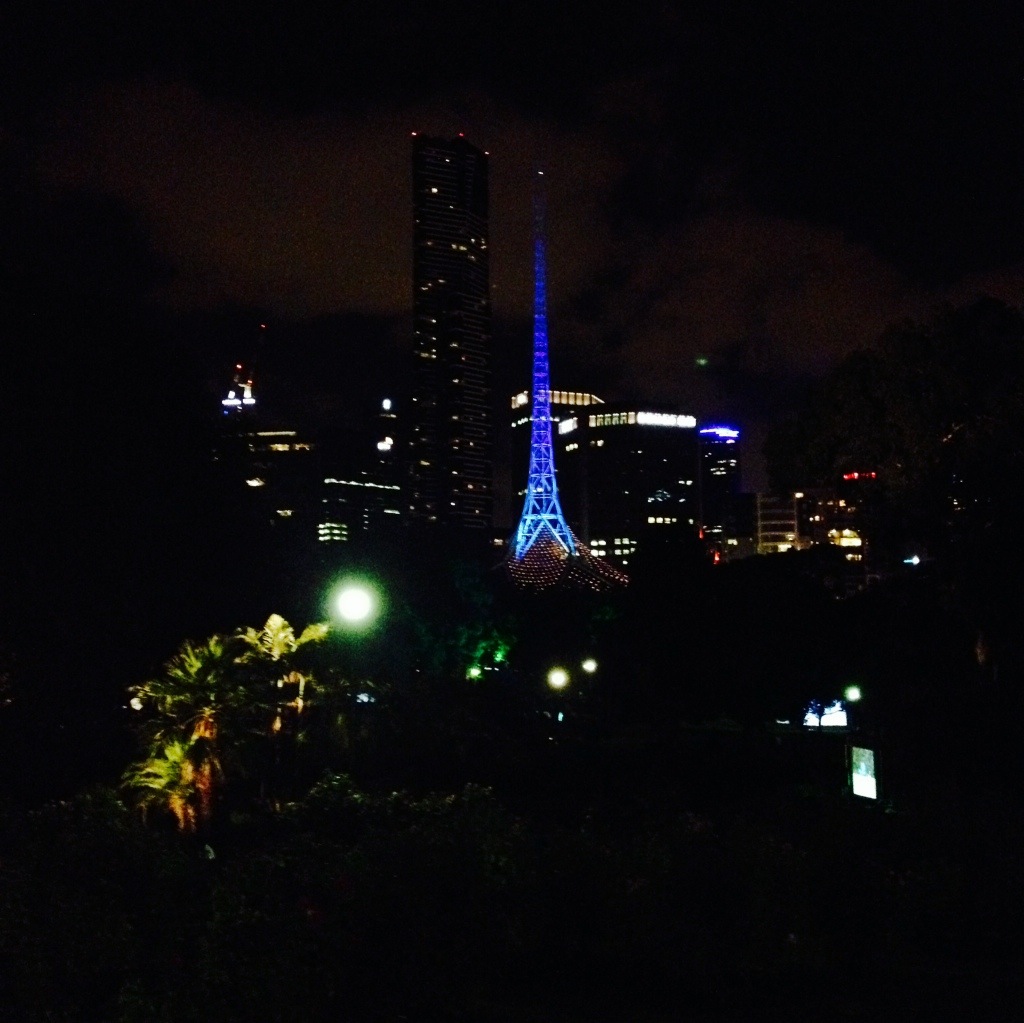 Then we moved into The Queen Victoria Gardens, where shit got weird. The "art" in this park was a bunch of weird and sometimes creepy movies that I just did not get. Remember, I love art. We were planning to meet up with some more friends in this park, but they were underwhelmed and bailed. I can't blame them, I may have shared the sentiment, but we pressed on. FOMO, yo.
It's a good thing we did too, because deeper in the park we found some cool things.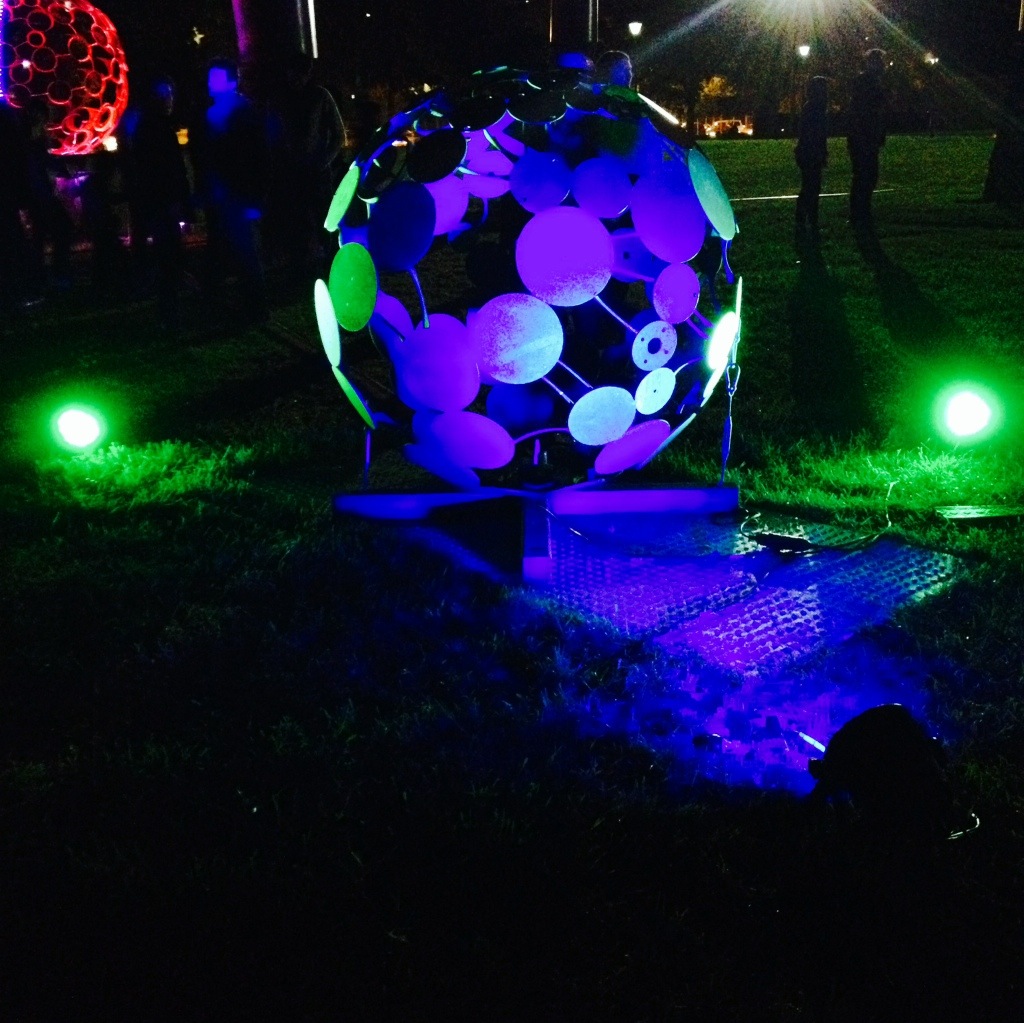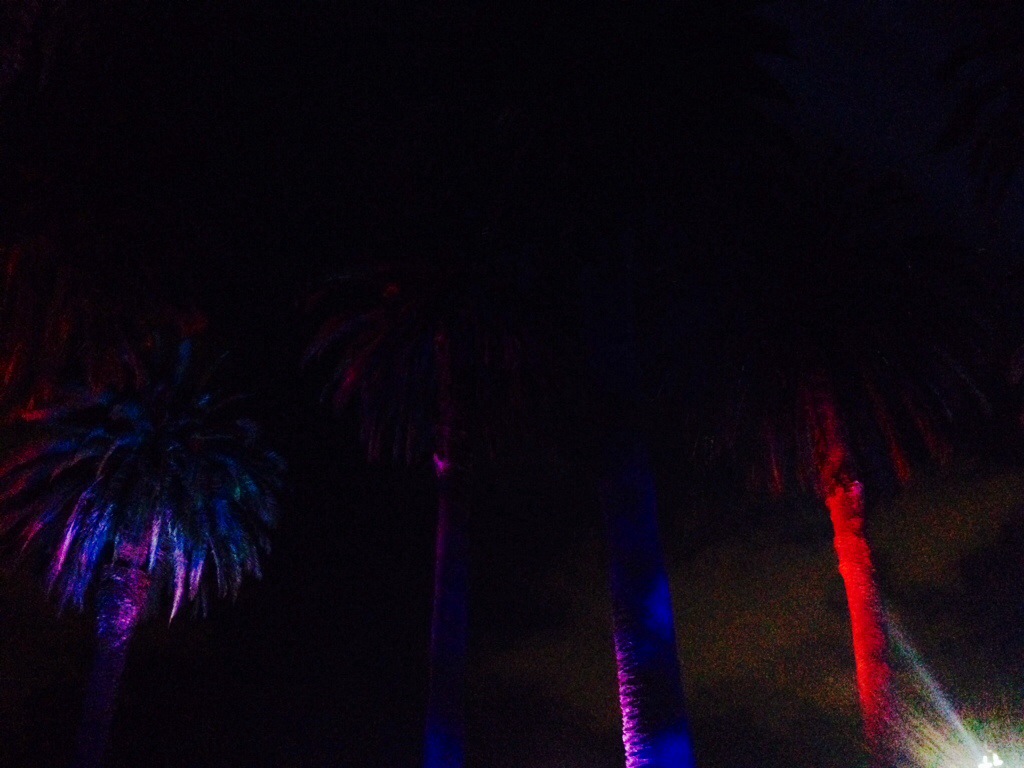 As we walked through the park, all we could here is loud pulsing, thumping music. Soon enough we discovered the source.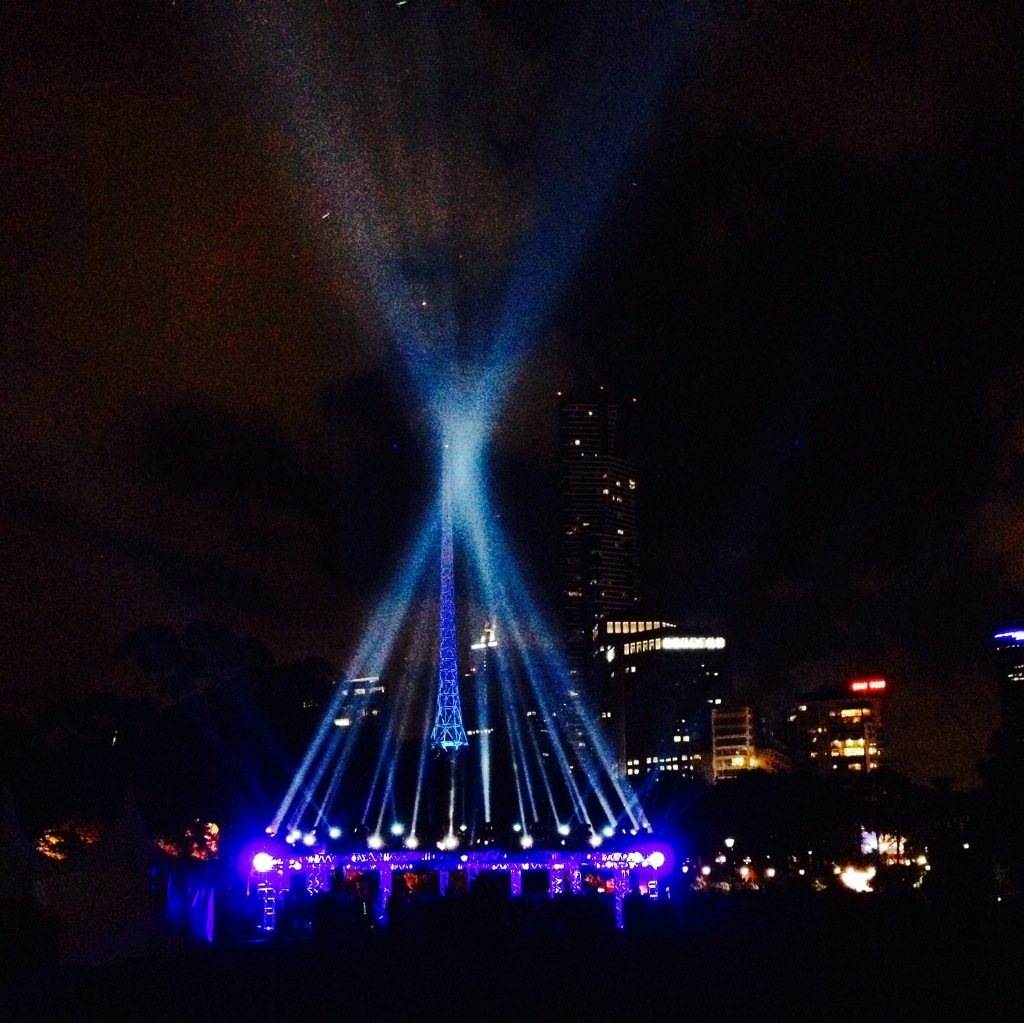 Then there were these trees that kept freaking me out from the corner of my eye. Suddenly I realized it was like the Wizard of Oz. The trees had faces that were blinking and shifting expressions.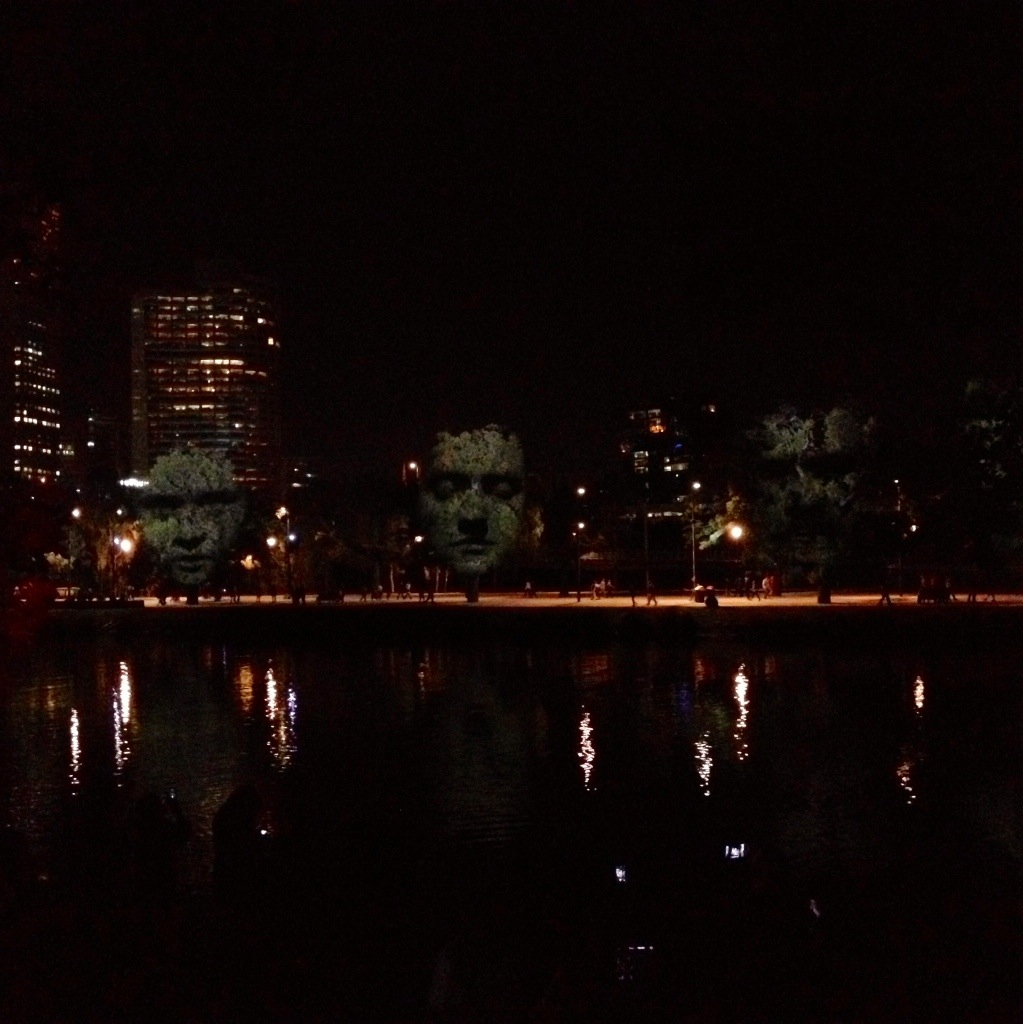 Have I mentioned yet that the entire place smelled of weed? A girl couldn't find an alcoholic beverage to save her life, but she could get a contact high just by breathing.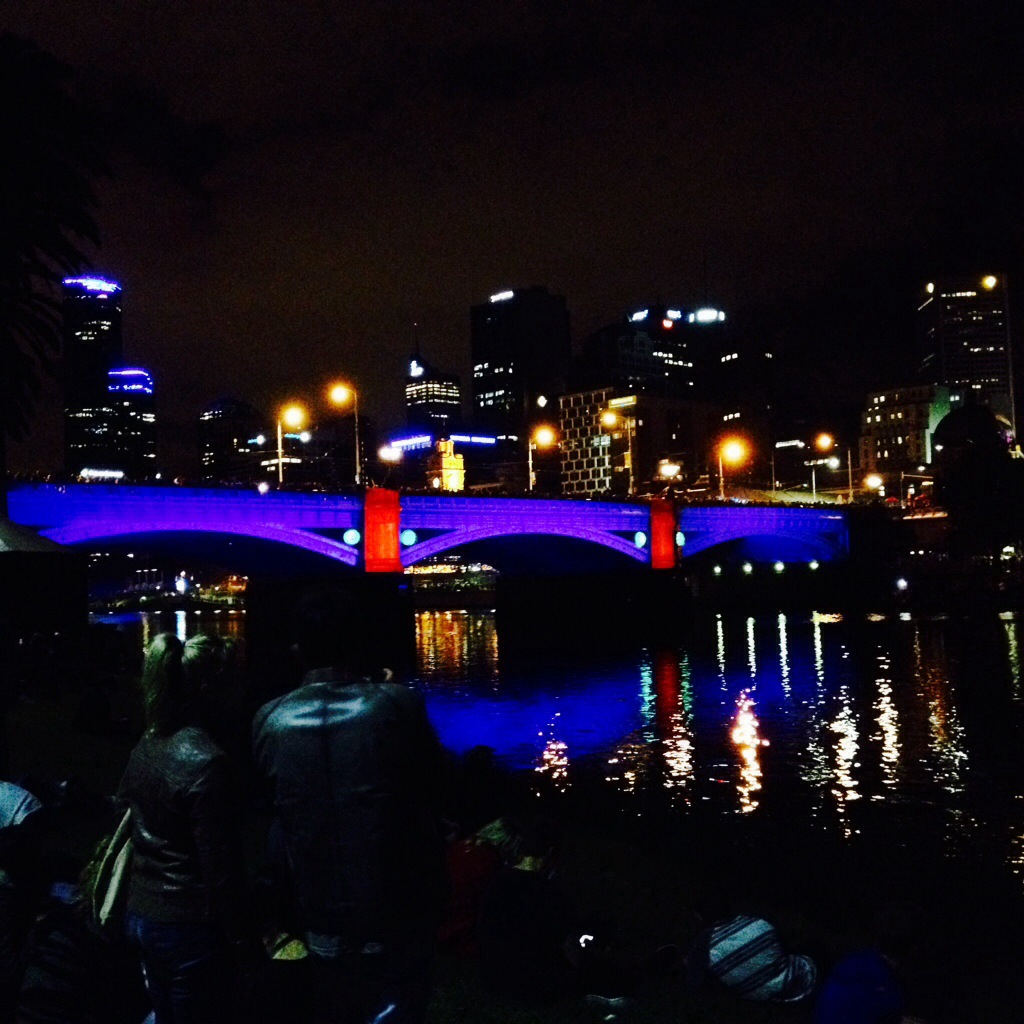 After crossing the river and heading into the city, we found Flinders Station lit up beautifully.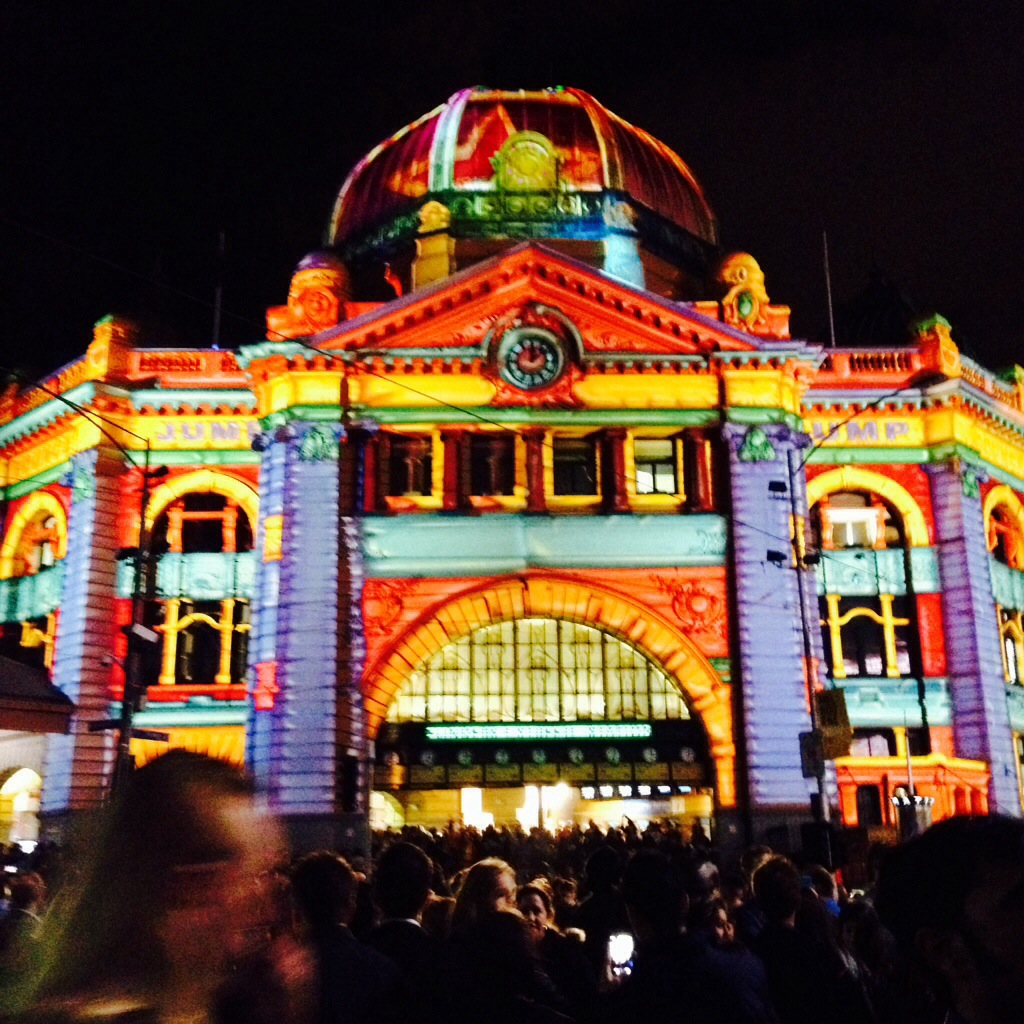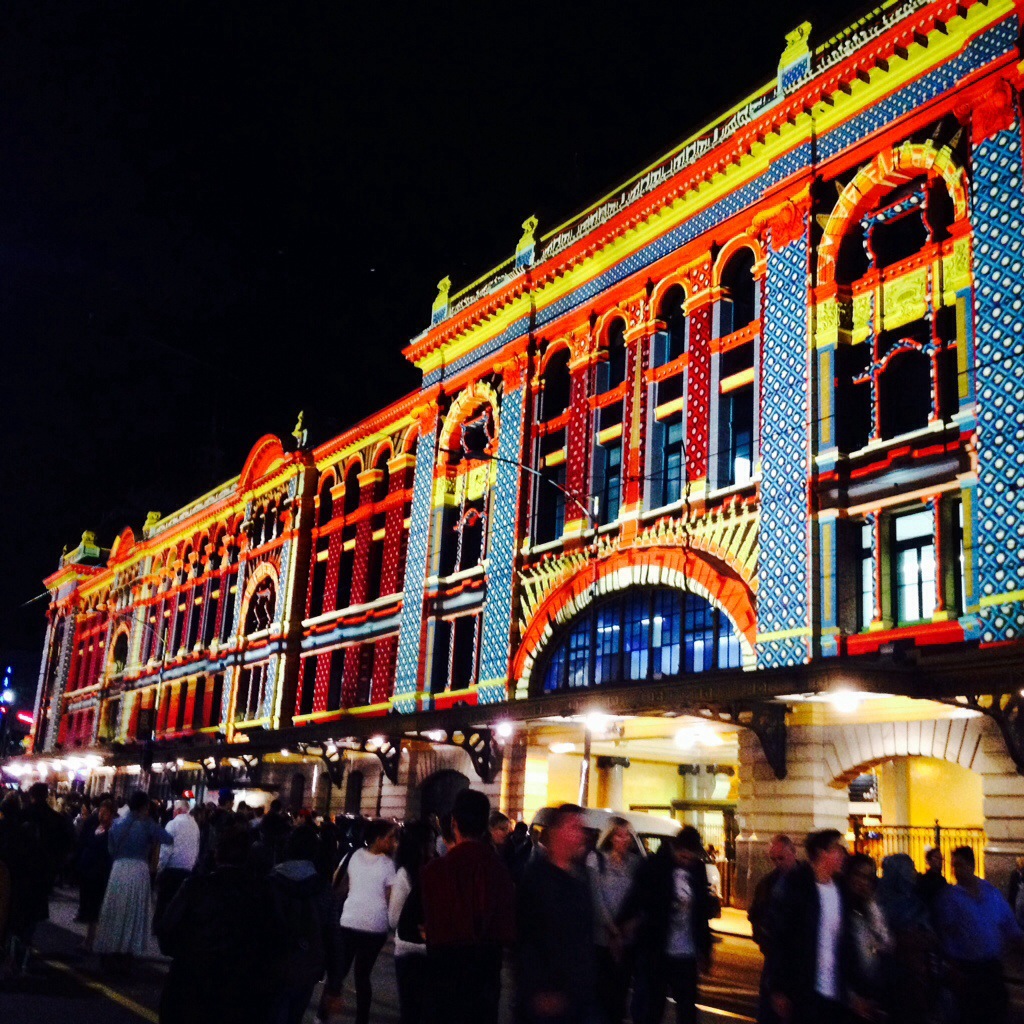 As we turned to head up Flinders Street, we found the rest of the buildings were also part of this light show.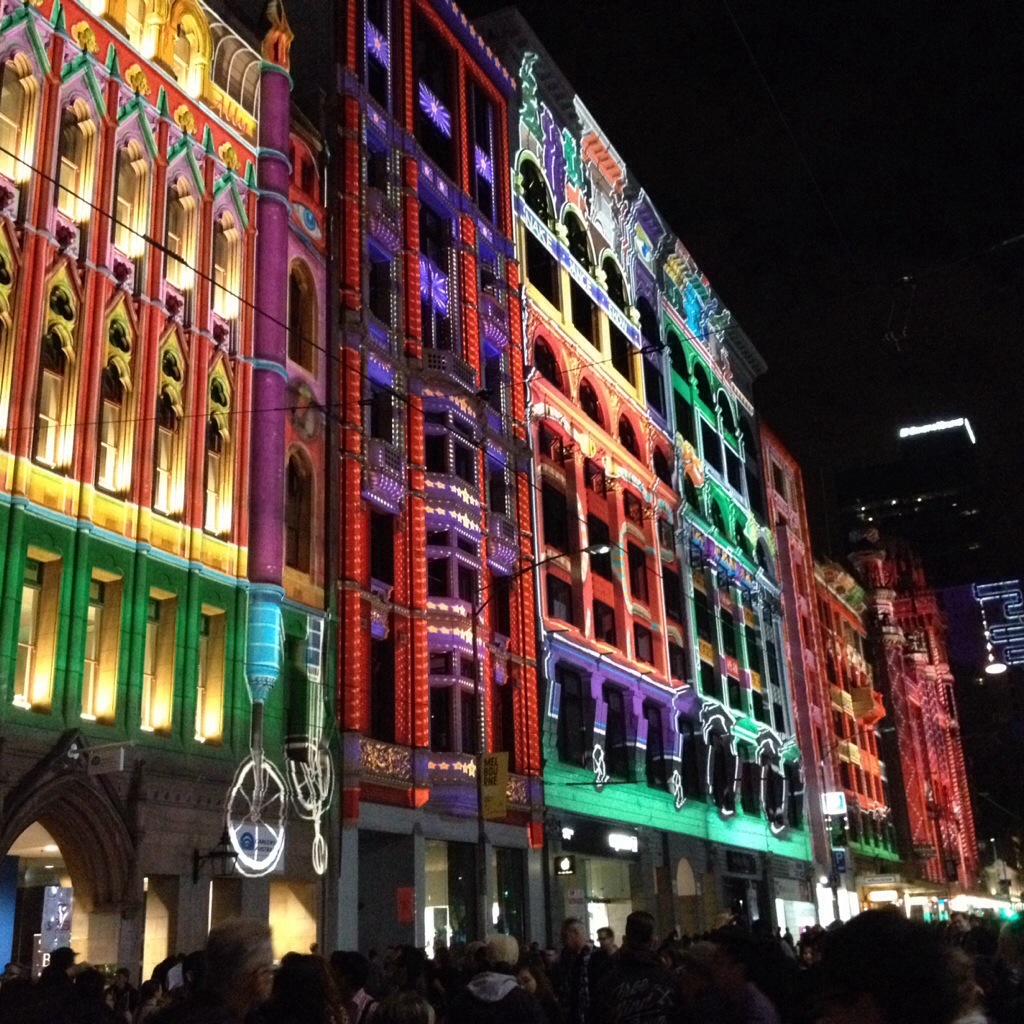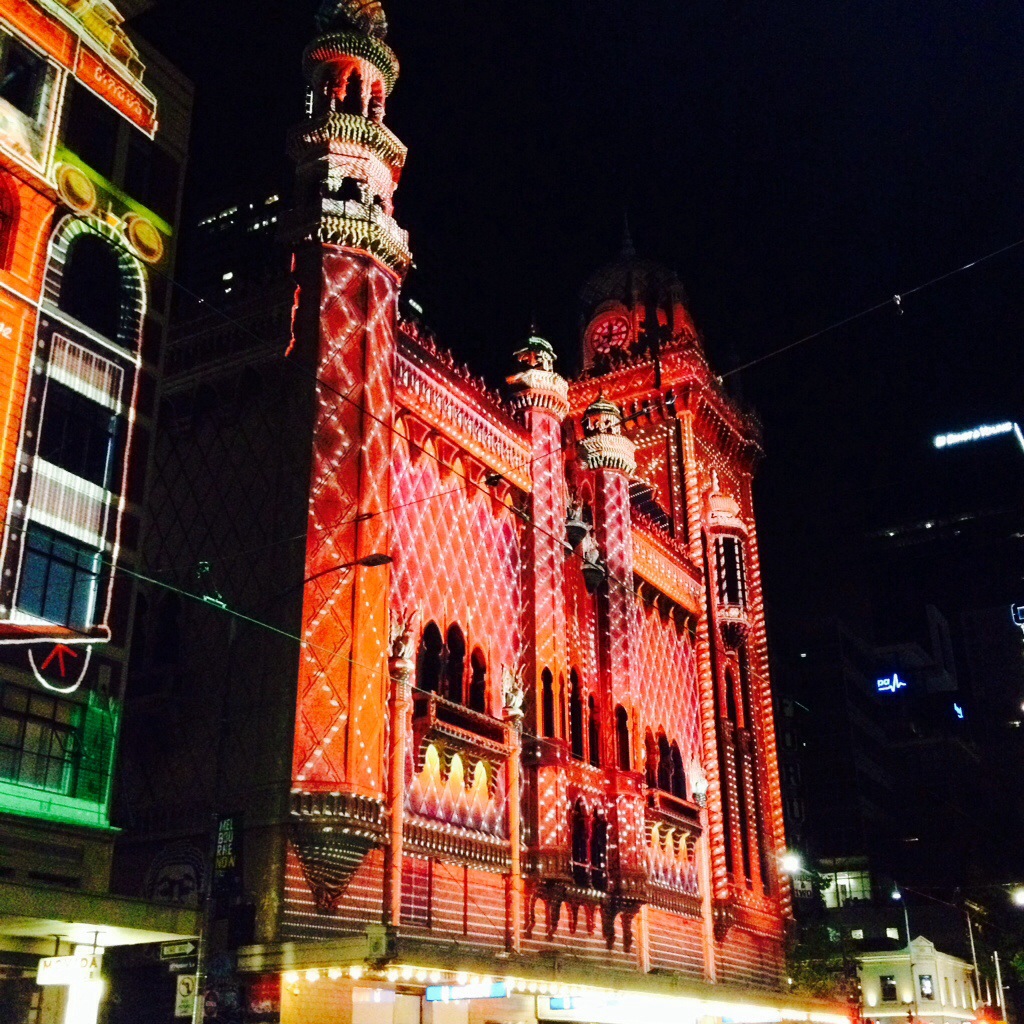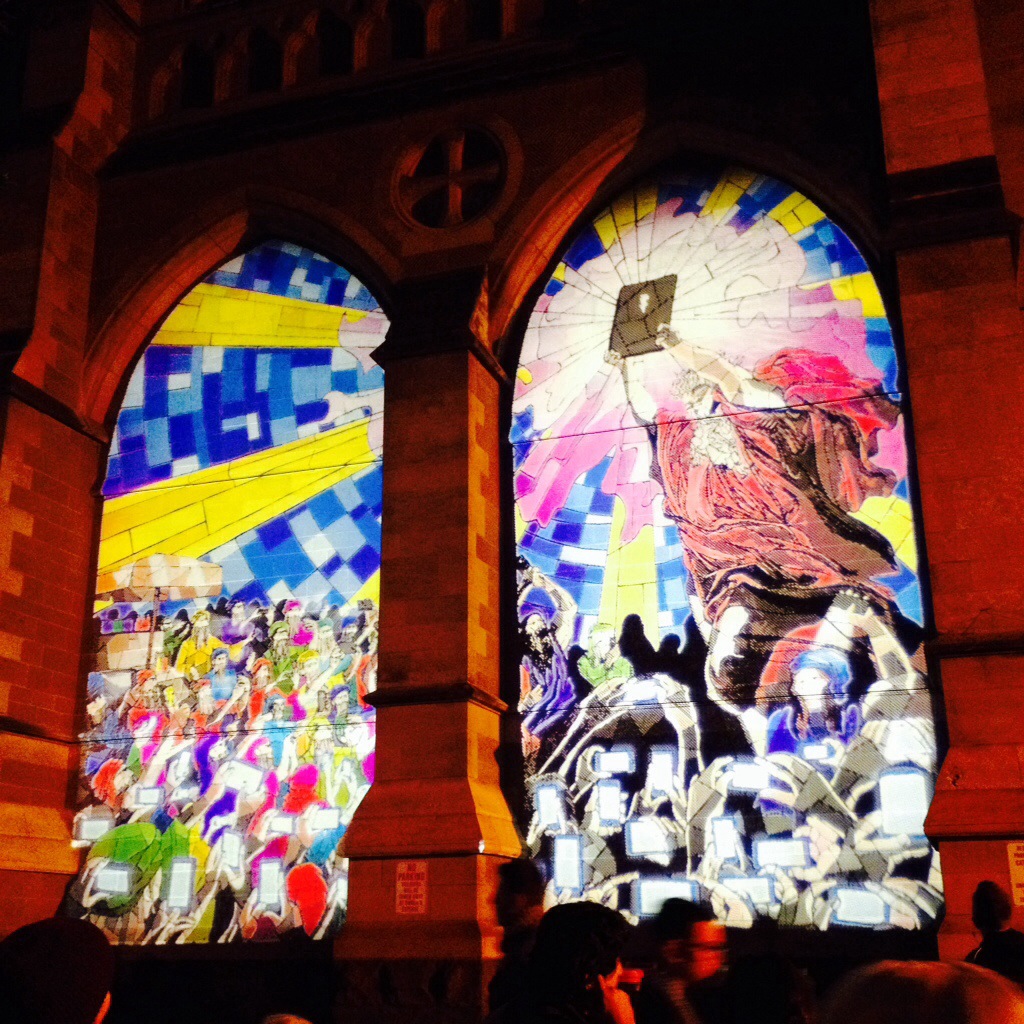 That was about the extent of the excitement in the CBD. We walked around for hours after this following the art map and were left longing for art and cocktails.
There were about 6 food trucks total in the entire event. We were surprised by the number of bars and restaurants that closed at their normal time. One would think that they'd take advantage of the masses.
While there were definitely some highlights, I would say that a White Night was a bit if a disappointment. Good company, however, always makes an underwhelming event worthwhile!